PROBLEM SOLVED: Thrive Architect Template Not Saving
I assume you are reading this blog because you are facing a strange issue with Thrive Architect from Thrive Themes. Even though Thrive Architect is an awesome WordPress page builder, perfect for designing web pages and creating contents. There are some issues its users face.
Why Save as Templates
It is perfectly normal for a user to make an awesome design using Thrive Architect, it could be a whole landing page or just a box to highlight something important.
Saving that specific landing page, content box or background section as a template, then reusing it multiple times is a major advantage. This is one of the major advantages of Thrive Architect. Doing that makes website building faster and more efficient.
How I found out this issue..
One time my client simply asked me to simply transfer the contents of a page made with Thrive Architect to another page, which is also made with Thrive Architect. The work seemed easy to me, as it would just be saving specific parts as templates and pasting it on the other page.
But things got complicated as I discovered that the template is not saving when I hit save, there is just an endless loading symbol. Which meant I had to remake all the parts again from scratch! Now that is a major waste of time.
How I solved the issue
After doing some research, I found out that my client is using WordFence plugin for his WordPress security. Wordfence was simply conflicting with Thrive Architect and causing the template not to save.
1. Go to Wordfence Firewall option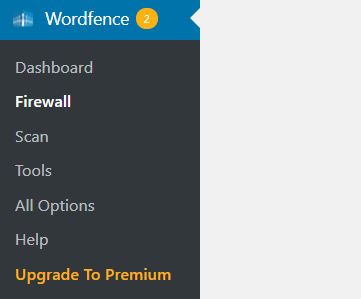 2. Change The mode from "Enabled and Protecting" to "Learning Mode"

After doing that, simply hit save. Now your Thrive Architect templates should save without any issues. Wordfence is a very popular security plugin. So it is normal for most people to use it, then it is also quite expected that most people would face this specific issue.
Conclusion
This is a very common issue with Thrive Architect and Wordfence. Following my process should solve your issue. But make sure to change the firewall mode to "Enabled and Protecting" after you have finished working.
But still, if you are totally confused and do not know what to do, then CLICK HERE to contact me.