How to Update Thrive Architect safely, avoid HTTP Error 500
If you are a Thrive Themes member, then it is obvious that you use Thrive Architect to make landing pages or full websites. I have been working with Thrive Architect for a while and have found an issue with the update.
Recently, whenever I try to update Thrive Architect it breaks the WordPress website. Finally I end up with an HTTP Error 500. When this happens, there is no way to access the WordPress backend dashboard. The only way to solve it is via FTP.
This issue occurs when you go to the plugins page and click on update. My thought about it is that the update size is too big for the WordPress to handle. Hence breaking up the site.
In this blog, I am going to provide a way to update Thrive Architect safely without breaking your website. Avoid HTTP Error 500.
1. Backup Your Website using Updraft plus Plugin.
Before you begin to follow the process I am going to share with you, make sure you backup your whole site using the Updraft Plus WordPress plugin. So in case it does not work for you, you can easily revert back the changes with no harm done.
This is a free plugin. When you install it, make sure to connect it with your Google Drive. So your backup would be directly stored in Google Drive instead of your own hosting. Also, the backup process is much faster when you backup to Google drive.

2. Go To the plugins page and Deactivate "Thrive Architect"

3. Now Delete "Thrive Architect"
You might be wondering that deleting Thrive Architect will destroy all the work you have done so far. This is not the case, after reinstalling and activating Thrive Architect again, all your designs would function normally like before.

4. Click Thrive "Product Manager" in the dashboard
In this step, go to the product manager in the dashboard,make sure only Thrive Architect is marked. Then simply click the button "Install Selected Products".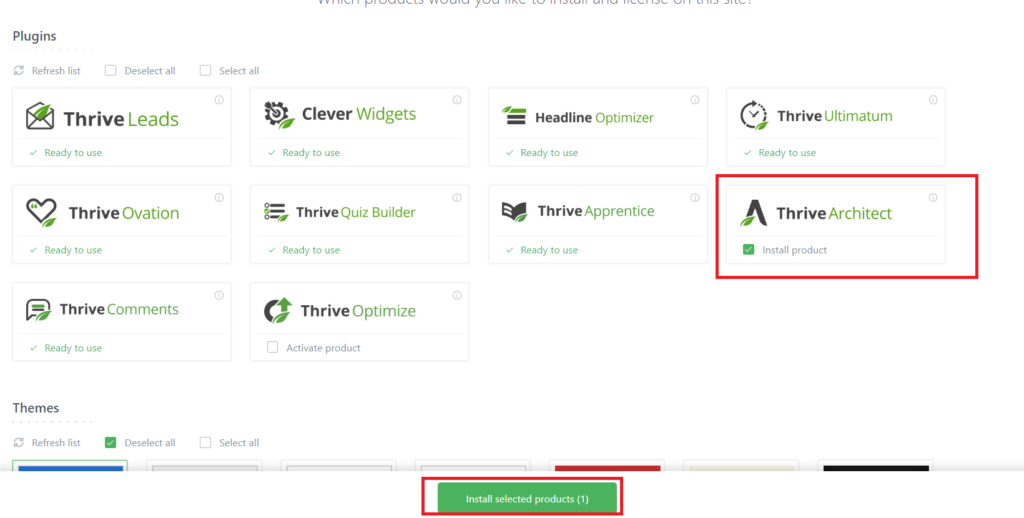 5. Now Enjoy Updated Thrive Architect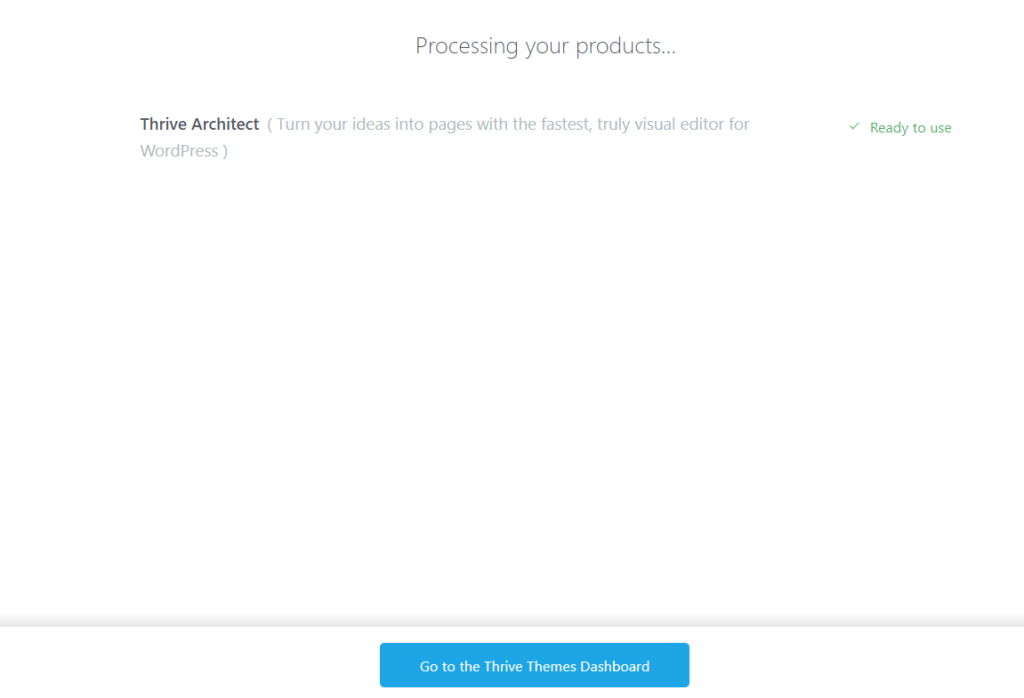 Conclusion
These are the steps which worked for me to update Thrive Architect safely. If it does not work for you then simply contact Thrive Themes support. You may need to provide them your wp-login access or FTP credentials.
If this blog has helped you out, then please show me some love in the comments (I will not approve your comment if you spam!)