SOLVED: Creating a new WordPress post gives blank/white page
Recently I have faced and solved a new issue while working with WordPress. Whenever I tried to add a new page or post in WordPress, all I got was a completely white blank page. There wasn't any navigation or any link present, just a blank page. I had to hit the back arrow to get back to the WordPress dashboard.
But after spending about an hour investigating the issue, I have managed to find the problem and eventually solved the issue. The main culprit  in the new WordPress editor called Gutenberg, which was released with the WordPress 5.0 update.
Once I managed to disable Gutenberg, I was able to create new post. But instead of Gutenberg I got the Classic editor. But I had to stay content with that for the time being, at least I am able to create new pages and posts. Instead of Gutenberg, I used Elementor, which you can find in the WordPress plugins directory, it's free.
Follow the following steps below to easily disable Gutenberg. After you do that, you will easily be able to create new pages or posts.
Steps To Disable Gutenberg
In the WordPress dashboard, simply hover over plugins, and then click on "Add New"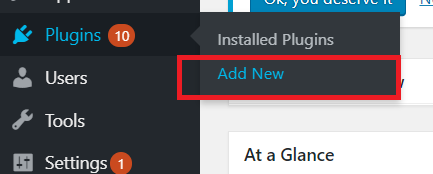 Then in the search bar, write "Disable Gutenberg". Then simply install and activate the following plugin marked. That's it. No need to mess with any settings, or configure anything. Simply installing and activating this plugin will disable gutenberg, and then you will be able to create new pages and posts. You won't get any blank/white pages anymore.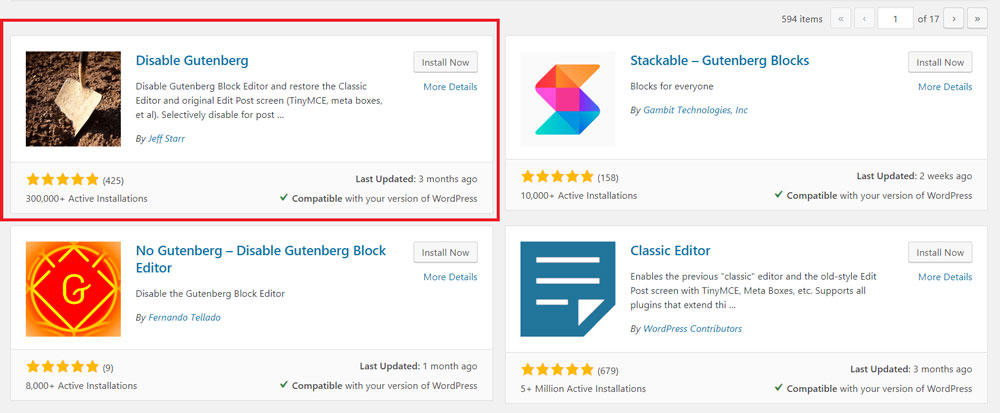 I hope this blog have helped you and solved your problem. Please share this blog with your friends in social media if you found it useful. 
Need some desperate help with WordPress?